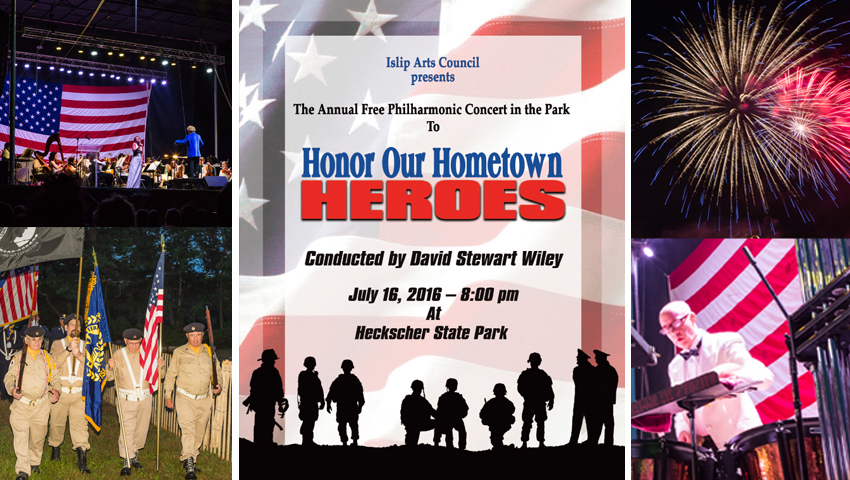 Thousands of Long Island residents gathered to celebrate our Hometown Heroes, at Long Island's premiere concert under the stars (and some raindrops) on Saturday night, July 16, 2016. The orchestra, led by world-renowned conductor David Stewart Wiley, was truly wonderful and had a few surprises for the audience as they performed a mix of Americana that included ''Liberty Bell March,'' ''Somewhere Over the Rainbow,'' and a tribute to Louis Armstrong.

Special guest vocalist Christina Chirumbolo accompanied the orchestra for several selections. Additionally, the program featured the exciting premeire of a new piece, ''Light The Torch,'' written by local composer Reynard Burns in honor of the 75th Anniversary of the Tuskegee Airmen. And of course, the evening was topped off with the always incredible Grucci fireworks punctuating the ''1812 Overture,'' and ''The Stars & Stripes Forever.'' Enjoy the wonderful images below of a magical night, courtesy of local photographer Rich LaBella.

Mrs. Lillian Barbash, the founder of the Islip Arts Council, first brought the NY Philharmonic to Heckscher State Park over thirty-five years ago. This concert is an important part of Long Island's cultural landscape and has been for many years.