ABOUT ISLIP ARTS COUNCIL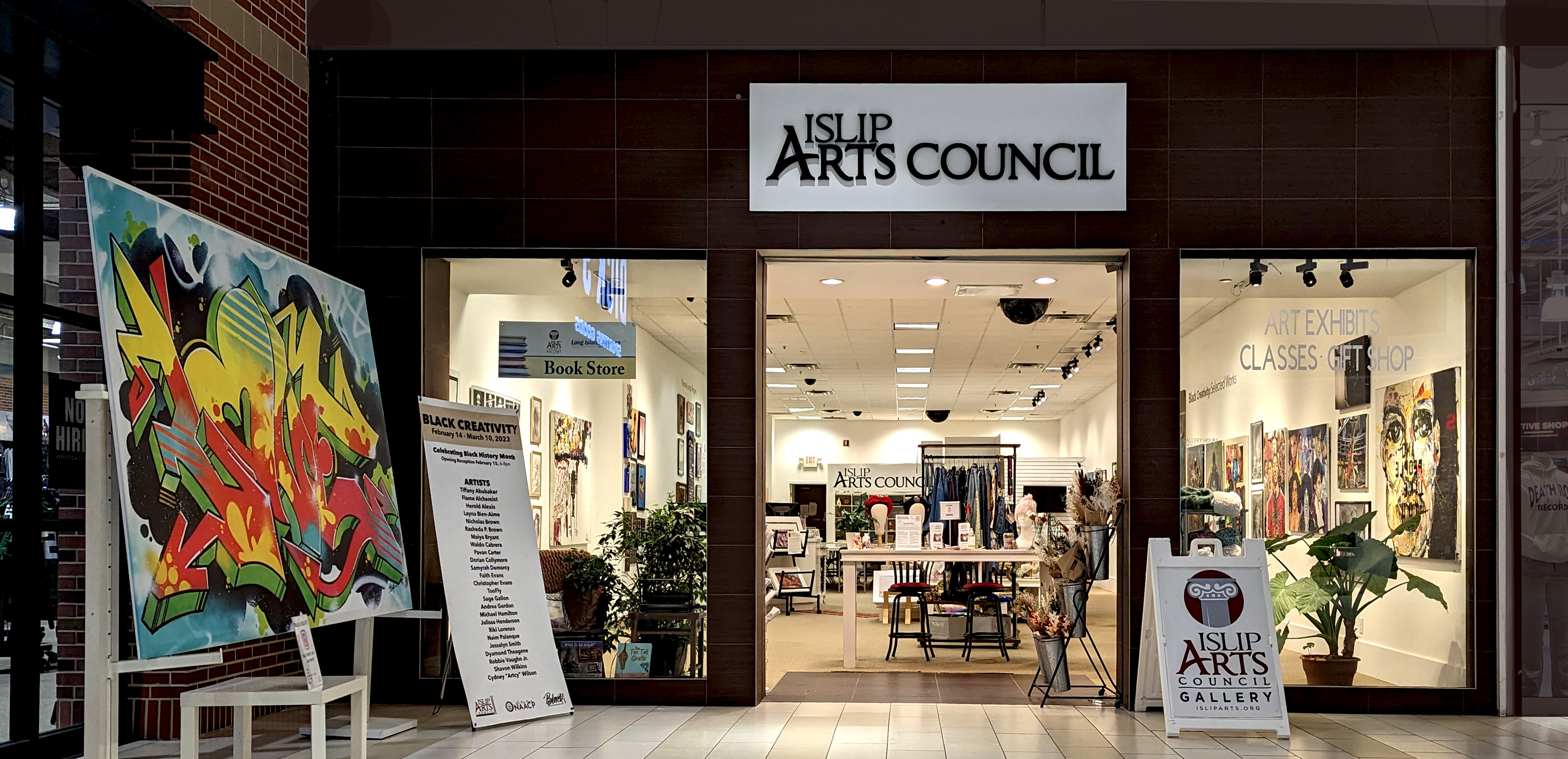 Islip Arts Council at the IAC Gallery
South Shore Mall
1701 Sunrise Highway
Bay Shore, NY 11706
(Next to Dick's Sporting Goods)
631-888-3525
Open Tuesday - Saturday, 11am - 4pm / Closed Sunday and Monday


The Islip Arts Council is dedicated to leadership, advocacy, and excellence in the arts. We present, produce, and promote culturally responsive, high quality programs in varied artistic disciplines for our diverse population. Our goal is to facilitate these programs in response to the needs of the Long Island community.

The Islip Arts Council was created in 1974. Two years later, Lillian Barbash was named chairperson, and the Islip Arts Council was incorporated as a 501(c)(3) not-for-profit arts organization. Mrs. Barbash also brought the NY Philharmonic to Heckscher State Park more than forty years ago.

CLICK HERE to become a member of the Islip Arts Council
BOARD & STAFF
The Arts Council Board, Advisory Council, and staff are made up largely of volunteers who give abundantly of both their time and resources. They share a common passion – to bring significant, enriching arts and cultural opportunities to the area for our residents to enjoy, and to elevate our quality of life through the arts.
BOARD OF DIRECTORS
President Waldo Cabrera
Vice President Andy Calimano
Treasurer Christina Macina
Corresponding Secretary Kate Arso
Recording Secretary Harlene Schwartz
Of Counsel Pat Byrne Blair

Eric S. Buehler, Manager/Director, Overton Funeral Home
Anthony Cerabino, Director, Healthcare Wellness Center
Frank Giaquinto, Doodle Dog Graphics
Holly Gordon, Photographer & Curator
Marcos Maldonado
Anthony Mastrantonio, President, Marconi Manor
Charles Moses, Viper Studios, Inc.
George Munkenbeck, Jr., Islip Town Historian
Kenneth J. Nevor, President, NDIA (NY-CT Chapter)
Christine O'Malley, Arts Educator
Jason L. B. Terhune, CEO, Suffolk Computers, Inc.
ADVISORY COUNCIL
Jeanine Amato
Rick Ammirati
Kate Arso
Steve Birkeland
Reynard Burns
Carolyn Dahab
Richard LaBella
Phyllis Ozarin
LuAnn T. Palazzo
Belinda Rubino
Harlene Schwartz